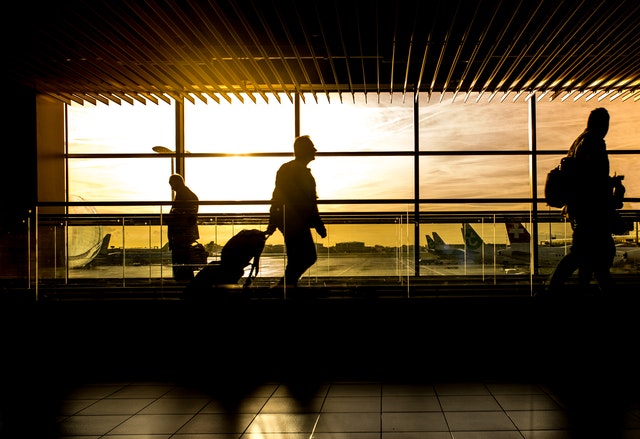 A lidar-based real-time crowd analytics solution has recently helped Orlando International Airport create one of the world's safest terminals during the COVID-19 pandemic.
Using lidar sensors, people moving around a building can be tracked thereby dramatically improving the usability, safety and cleanliness of large spaces.
Seven Vista lidar sensors at Orlando International Airport are able to pass data between each other, allowing seamless tracking of the same person across large overlapping areas. This covers almost 100 per cent of the terminal area of roughly 50,000 square feet.
Unlike surveillance cameras, lidar sensors do not capture biometric data, making the data anonymised and compliant with privacy laws. They also perform accurately regardless of lighting conditions.
Picture: The Indoor Lab's Safe Place™ solution uses the intelligent lidar data from Cepton's Helius™ Smart Lidar System to deliver ground-breaking visual analytics of the foot traffic at Orlando International Airport. Image credit: The Indoor Lab.
Social Distancing and Floorplans
Deployed by The Indoor Lab, the leading provider for monitoring real-time foot traffic using lidar sensors, the solution, called Safe Place™, uses Cepton's award-winning Helius™ Smart Lidar System.
According to The Indoor Lab, the full solution implemented in Orlando led to a drastic improvement in people's adherence to social distancing through Thanksgiving and into the busy holiday travel season.
The software can also be used to help optimise layouts in aisles, walkways and retail spaces, as well as addressing safety risks. Data on crowd density, dwell times, motion tracking and speed of individuals can be used to manage queues and reduce crowding.
Crowd Tracking
The project at Orlando International Airport is one of several early projects initiated by The Indoor Lab and Cepton as part of a strategic partnership. The companies hope to collaborate to help enable a more efficient design of public and private commercial spaces, and improve public safety during the COVID-19 pandemic and recovery.
Patrick Blattner, co-founder and Chief Product Officer of The Indoor Lab said: "We have a 15-year history of crowd tracking across retail, events, airports, and stadiums. So, when COVID-19 started spreading exponentially and negatively affected many public and private spaces, we consulted with leaders involved in drafting proposals for the International Franchise Association, including the use of lidar technology to help put the country back on a path towards normalcy.
"With public concerns focused on cleanliness of public and commercial spaces, we extended our Safe PlaceTM platform beyond occupancy and social distancing, creating the first proprietary real-time sanitization detection solution in the market. A Safe Place™ enabled environment ensures locations have been cleaned, distancing measures are followed, and safer occupancy levels are maintained. Our partnership with Cepton helped us deliver against this promise. Our patent-pending Safe PlaceTM platform with real-time cleaning detection is the first of its kind in the world."
Picture: a photograph of an image showing people moving through an airport terminal. Aircraft can be seen from the windows
Article written by Ella Tansley | Published 14 January 2021
source : https://www.twinfm.com/article/how-lidar-sensors-are-helping-airports-to-be-covid-safe