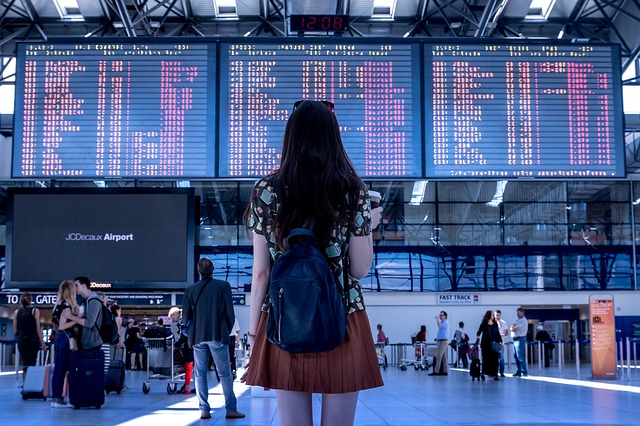 India is becoming more and more popular for R&D with IT companies like VMWare and banking related companies like Mashreq Global Services making the most of Indian talent. With Uber also going strong with its make in India mission, another player in the Bengaluru R&D arena is travel giant Sabre Corporation.
Sabre Corporation offers a travel and hospitality marketplace that transacts in the range of US$ 120 billion worth of services. There are about 400 participating airlines, 1,75,000 hotels, 50 rail lines, 40 car agencies, 17 cruise lines, 425,000 travel agents and 200 tour operators. Thomas George and Sunil Rajguru caught up with Sabre Global Development Center Vice President & Managing Director Jaya Kumar K, who explained their operations…
How it all started.
Sabre Corporation started in 1960 in the US as a precursor part of American Airlines. It collaborated with IBM to produce a capacity reservation system. Around 2000 it separated out, was acquired by private equity players and went public. Today we are about $US 4 billion in revenues with 9000 people across 65 countries. Sabre came to Bangalore in 2005 and currently has about 1700 employees.
Bangalore is one of the three major development centres, the others being in Poland and Dallas. We focus on application development, product development and delivery to help customise and implement product at the customer site. We have an intern recruitment programme straight from colleges where they get absorbed as employers after six months. We want to take advantage of the startup ecosystem here.
How it works.
Sabre works with the biggest exchange of buyers and sellers of travel services with the Sabre Travel Network. We have an innovation system called the passenger sales and services and software which works for the airport, and a Global Distribution System to which airlines give their inventory. Sabre has a lot of other solutions which help airlines manage their business very effectively and a revenue optimization system for airlines.

The products that are used.
Sabre has the Content Services for Lodging, which aggregates a lot of the hotel properties and inventory and provides it to the Sabre customers. The other one is SynXis Intelligent Retailing, a total platform, which goes beyond the flat rate that was charged previously. Now everything is an add-on, like you could have a pool facing room or added breakfast etc. You break it down and optimise the rates. It allows you to do this intelligent retailing, finding customer profiles and bundling models specifically for them. It lets you offer space, policies, processes, rooms, attributes etc.
1500 airports in the world use the Sabre Departure Control System. Which aircraft will fly which roads, landing, baggage etc—all the planning is done by Sabre software. In all about 35 million flights are monitored by Sabre and that includes about 790 million passengers. We sometimes say that when we had built this travel network, Amazon was just a river in Brazil.
We also have the New Distribution Capability, which is a data standard which allows you to add a lot more detail of information, like if you now book a ticket on an Indian carrier, you will be picking a seat at a cost priced very high and some free, luggage priority etc.
The technology behind it.
Mostly the services used to be in the mainframe services in Tulsa. Over time it has shifted and today about 50% of the services are now available in the cloud. Some of airline shopping solutions are now on Amazon Web Services. So, if you take raw compute power, 50% of it is cloud and 50% is open systems in our data centres. It's a public private hybrid cloud. It makes it easier for us to manage. We are also changing our tech stack and building apps on Red Hat OpenStack, Kubernetes, Docker containerization and so on.
Artificial Intelligence, Machine Learning and OR.
We do a lot of work in operations research, ML, and AI. Most people just think that you have booked a ticket for a passenger, you get him a car or a hotel room and you're done. But in reality, you're generating tonnes of data. All that data you have to build into a model that helps companies maximise revenues, maximise profitability, reduce costs despite all the constraints. We came out with the Strategic Fare Optimizer for that.
From a technical standpoint, there are certain things which we see as trends. For example, people would like a cyber companion, somebody to help you check in when you go to the hotel and you may not want to talk to a guy. We build a robot or chatbots, and they help you do the full process work in auto check in and they talks to you, and helps you through the process. We want to leverage virtual reality and augmented reality.
In the US we have a facial recognition trial system where in an almost iPad like system, the person just walks in and gets detected and walks out. In the future scanning luggage, walking through, getting your boarding pass and stamp may be done seamlessly. The goal is to make frictionless travel. Just like the term we had called frictionless commerce. Travel is becoming an integral part of the corporate. The business traveller segment is exploding and we also want to cater specifically to this market.
source : https://www.ciol.com/goal-make-travel-frictionless-ai/