German airport hubs Frankfurt and Munich are now offering COVID-19 tests to all arriving and departing passengers.
The Polymerase Chain Reaction (PCR) test allows for travelers to satisfy entry requirements both in Germany and abroad, says Elmar Simon, of the MediCare clinic at Munich Airport. Germany has opened its borders to unrestricted travel with most EU countries but for most others, travelers must either quarantine for two weeks or take a COVID-19 test.
"You go into the back area, a short waiting area, then get the appropriate smear from the doctors. And this is then analyzed accordingly in our laboratory on-site and after 3-4 hours the patient has the corresponding test result."
Munich native Martin Wessab hadn't worn a mask until he stepped foot onto the plane that would bring him home from Sweden. He had been living in the Nordic country for the last two years completing a Master's degree.
Sweden is not on the list of countries for which Germany has opened its border for unrestricted travel.
"Sweden is treating coronavirus a little bit differently," says Wessab. "I lived with 20 people together so I have maybe a risk of maybe having coronavirus so that is why I am here (taking the test)."
The tests cost $213 but a negative result removes the need for two weeks of isolation.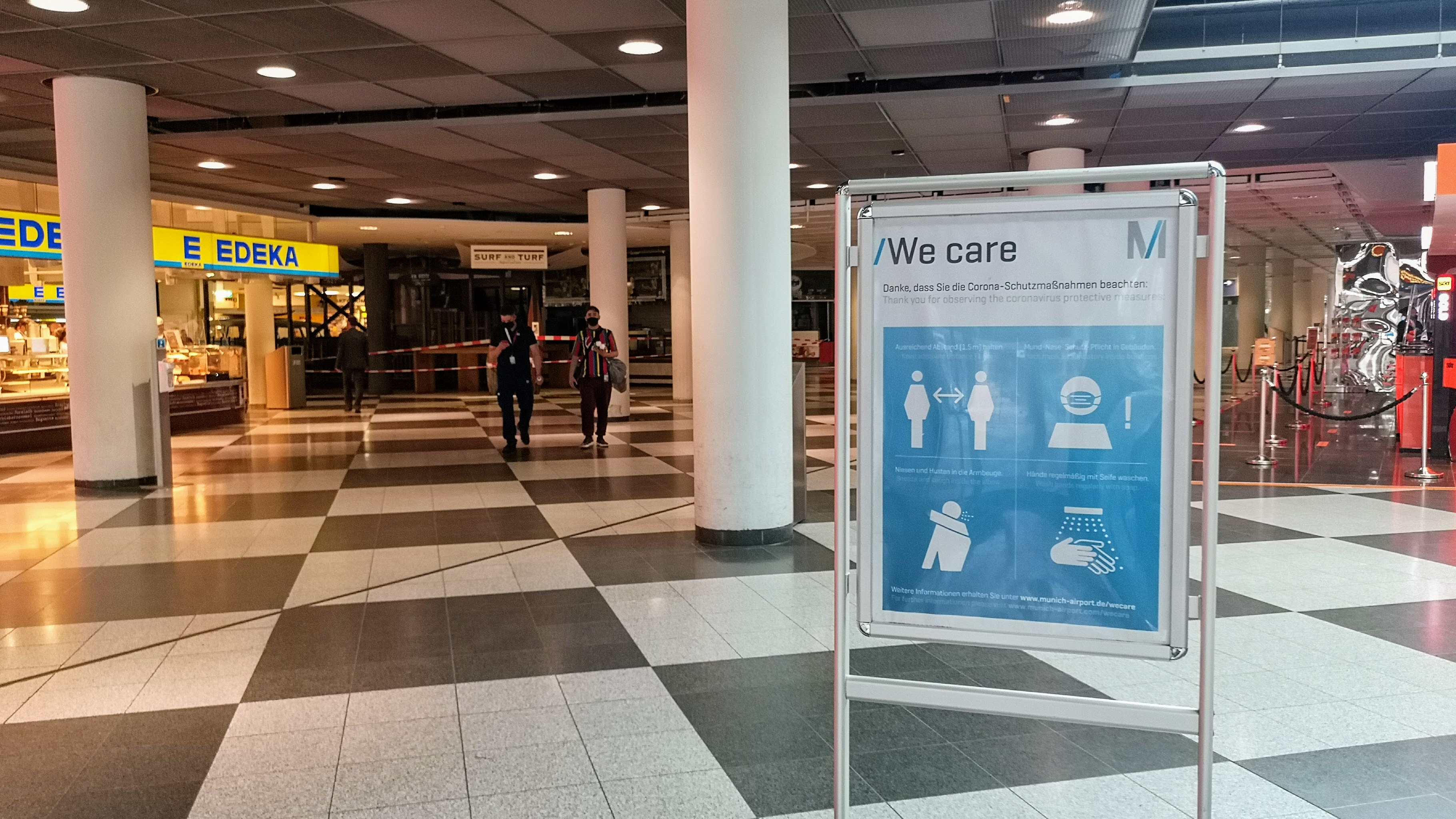 Munich Airport is giving coronavirus tests for travelers that cost $213. /CGTN
Frankfurt and Munich join other international airports worldwide, such as Hong Kong and Tokyo also offering onsite tests in an effort to re-open international travel – an industry that has been one of the hardest hit by COVID-19 restrictions globally.
Germany's testing corresponds with the re-opening of Europe to a number of international travelers on 1 July. According to the International Air Transport Association, or IATA, passenger demand has dropped more than 50 percent since the onset of COVID-19 restrictions globally. Mandatory quarantine has certainly contributed to that decline.
"We currently have between 50 and 70 tests (a day) on average," said Simon. "We are currently mindful of organizing it as a travel test centre in order to simply boost flight operations and to ensure that the entry quarantine, which is currently the case in Germany when entering from risk countries, can be shortened."
Airlines around the world, including Germany, have been hard-hit by the lockdown.
While it is hoped that COVID-19 tests will begin replacing mandatory quarantine periods globally, the World Health Organization warns that infection rates continue to rise, pointing towards further challenges for the travel industry.
source : https://newseu.cgtn.com/news/2020-07-05/Munich-and-Frankfurt-airports-offering-COVID-19-tests-for-travelers-RSNkh573Ms/index.html