Phunware's brandable, location-aware mobile apps for iOS and Android help passengers navigate in the terminal with GPS-like guidance to shops, restaurants, amenities (and of course, the departure gate). They also provide on-demand information about flights, concessions, retailers and more, keeping passengers informed and relaxed.
Phunware's mobile solutions don't end with the passenger, though: powerful behind-the-scenes tools make it easy for businesses in and outside the terminal to drive foot traffic and engage travelers with location-based promotions and offers. Download the feature sheet to learn more.
Mobile-Powered Passenger Experience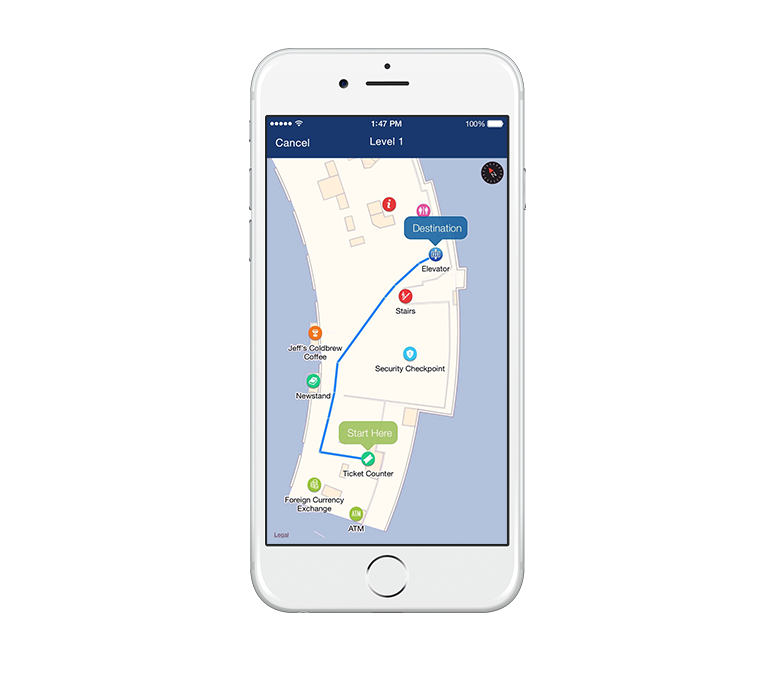 Real-time Indoor Navigation
Advanced mobile wayfinding capabilities with turn-by-turn directions help passengers find their gate, their favorite coffee shop, the closest book store or any other destination within the airport.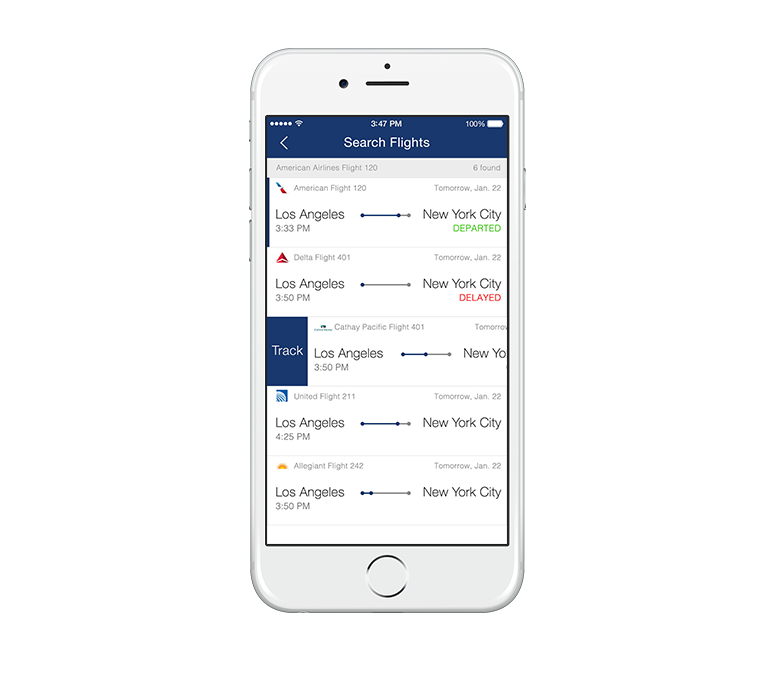 Flight Tracker
Give passengers on-demand information about flights, delays and gate changes.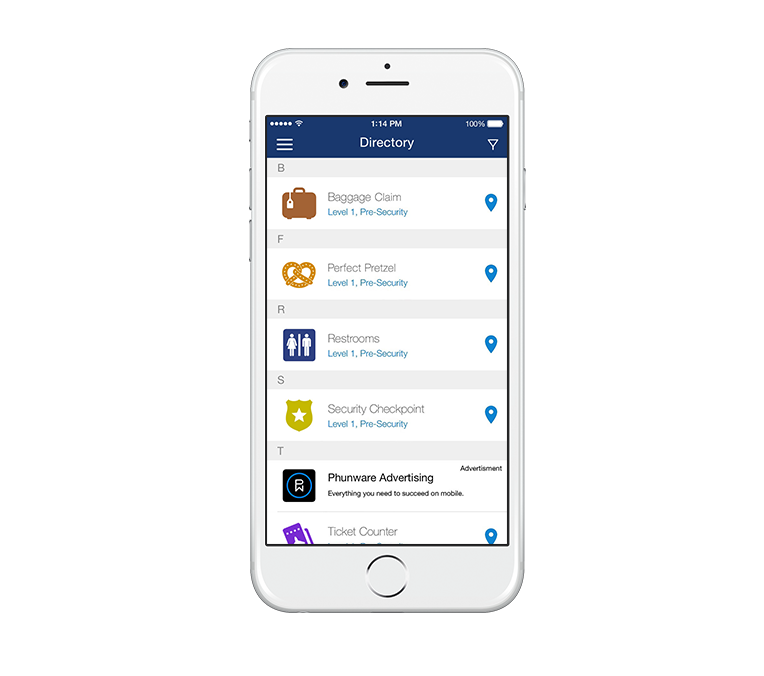 Interactive Directories
Concessionaires, retailers and services are listed in interactive directories with one-tap navigation.
Promotions
Increase in-airport spending through location-aware promotions that drive passengers to nearby retailers and concessionaires.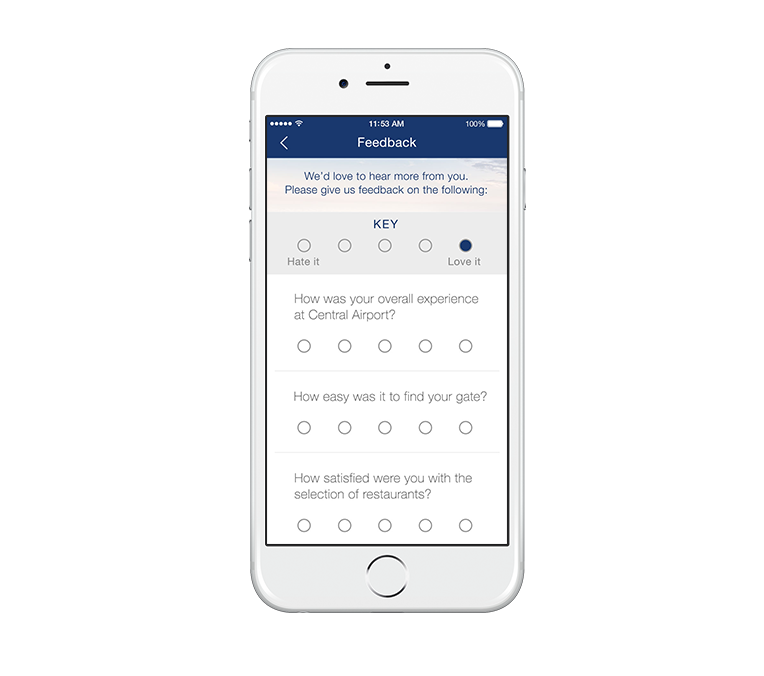 Surveys and Feedback
Passengers can leave feedback and complete surveys in the app.