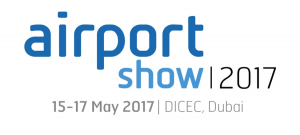 The 17th edition of the Airport Show, currently underway at the Dubai International Convention and Exhibition Centre (DICEC) with over 300 exhibitors from 50 countries, has a wide line-up of latest smart and innovative technologies and solutions set to transform the rapidly growing aviation industry.
Oman Airport Management Company (OAMC) introduced the world's first virtual reality applications, while Nuctech displayed the world's first 3D scanner for airports.
Among the other prominent latest technology solutions being showcased are a contactless energy and data distribution, termed as the smart future of airfield lighting by Induperm A/S, airport-oriented ICT solutions including aviation cloud, visualized airport operation solution and panoramic video surveillance solution by Huawei; intelligent baggage handling by emaratech that reduces manual handling by 99 per cent; Stor-H, an ergonomical and ecological energy storage technology; and smart baggage handling system by Siemens.
Airport Show 2017 is being held under the patronage of His Highness Sheikh Ahmed bin Saeed Al Maktoum, President of Dubai Civil Aviation Authority, Chairman of Dubai Airports and Chairman and Chief Executive of Emirates Airlines and Group.
The exhibitors said Airport Show is an ideal platform to showcase their products and services, strengthen their business presence as well as forge new business relationships.
Mohammed Al-Raisi, Technology Innovation Specialist, Oman Airport Management Company (OAMC), explained: "For the first ever time, we have recently launched four applications, two for Muscat International Airport and two for Salalah Airport. The virtual walkthrough takes you inside the airport and shows you the passenger experience from the drop off area to the gate. As a user walks through the airport, he gets facts and figures about the airport and also a voice over narration describing what they look at. We are the first airport in the world to launch this kind of technology."
He said the apps will service travelers, B2B vendors and also airlines can also see the capabilities of Muscat International and Salalah Airports in terms of providing services. "We are working on our new airport trials, where we are using virtual walkthroughs to guide candidates of trials throughout the new airport," he added.
Nuctech Company Limited introduced the world's first 3D scanner for the airports at the Airport Show. The scanner works through two different systems for 3D scanning.
Anwar Zhang, marketing manager of the company for West Asia region, said the new product called 'X-ray CT Inspection System' does not compromise on the speed of belt despite its ability to do 3D scanning. "The company is 21 years old and specialising in cargo and passenger scanning. Nowadays airports look for a single solution for scanning our product is one stop solution. The new scanner can do both 2D and 3D scanning very quickly such as in 0.3 metre per second."
Induperm A/S has introduced a new concept in lighting technology at the Airport Show, which, it said is the smart future of airfield lighting. The company's top executive claimed that the new solution would provide up to 40 per cent savings on power and maintenance.
The solution, 'Contactless Energy & Data Distribution', eliminates around 60 per cent to 80 per cent of airfield lighting infrastructure such as cable and duct, said Malek Hussami, Regional Sales Manager for Middle East, Induperm A/S.
Hessami said there would be no need for traditional cables as its massive and expensive. The product will get regulatory approval in the first quarter of next year, he informed.
Huawei is highlighting its full suite of airport-oriented ICT capabilities for the first time under the theme "Leading New ICT, The Road to Digital Aviation" at the Airport Show.
Developed together with industry-leading partners such as T-Systems, SAP, TravelSky – Civil Aviation Cares of Qingdao, YITU, Terra Vision, HYDATA, and SenseTime, Huawei is displaying a series of airport-oriented ICT solutions such as visualized airport operation solution, panoramic video surveillance solution and aviation cloud, which, combined, can enhance passenger experience, enable smart operations and intelligent security protection, as well as improve the ICT infrastructure to power aviation cloud platforms.
To support airports in their efforts to offer a better passenger experience, Huawei and T-Systems jointly developed the Cloud Flight Information Display System and the indoor positioning Dynamic Milestone system for smart travel.
Vanderlande Industries is showcasing an advanced automated passenger checkpoint, Scannojet Automated Passenger Checkpoints (APC), for screening of passengers and their hand baggage in airports or other secured areas, to facilitate effective handling of rising passenger traffic alongwith ensuring security.
Nash Aqlan, senior service manager, said it increases security, improve passenger experience, increase throughput and also reduce cost. We are selling our solutions in the Middle East region. Security is the first priority for airport operators, but it is also important that the passenger's experience is a pleasant one. Scannojet APC transforms the environment at security checkpoints, helping airports to meet these challenges.
Explaining the latest intelligent baggage handling system by emaratech, Martin Sattrup Christensen, Chief Executive Officer (CEO), BBHS Intelligent Baggage Handling, said: "We are showcasing the new system for baggage handling which reduces manual handling by 99 per cent. Airport Show is an ideal platform to explore the latest technologies and showcase our latest offerings."
Come GEORGES-PICOT, President, TDA Lefebure, said: "The Airport Show is a strong platform, particularly to tap into numerous opportunities in the Middle East aviation sector. We are showcasing a unique Flex Pit to connect the aircraft to electricity. During our previous participations, we received tremendous business interest and we are confident of a strong interest this year too."
Daniyal Qureshi, Group Exhibition Director, Reed Exhibitions Middle East, organisers of the Airport Show, said: "Passenger experience and operational efficiency is the key for airports in the world especially in the Middle East where growth in passenger numbers has surpassed global growth. This has generated high demand for technology solutions in ICT, security, passenger handling and other areas. We see a lot of this technology on display at the Airport Show to meet the growing demands of Middle East's aviation industry."
source : https://tinyurl.com/l3vrf2s