Wednesday 13 May 
15:00 – 18:00 BST (GMT +1)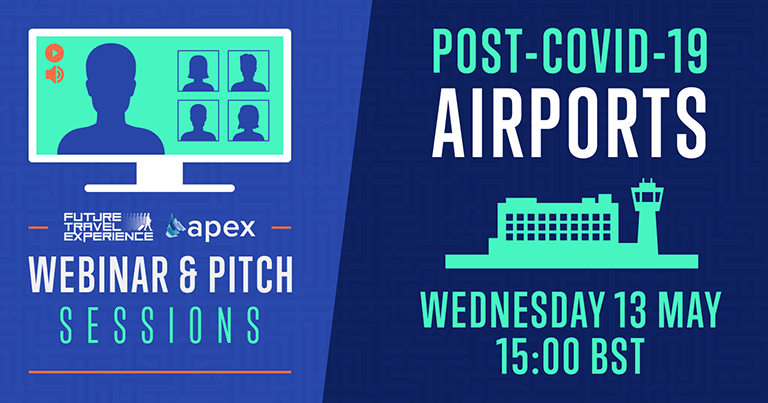 Our webinar and pitch sessions will include insight from industry leaders on how the airport and cabin experience must be evolved quickly to restore consumer confidence and enhance operations. They will also include pitches from suppliers with unique solutions, and visions, for this new world in which we have to quickly find ways for air transport to comply with social distancing practices and deliver a more contactless, seamless, automated, sanitised and digitally powered travel experience that puts the passenger in control of their journey. 

Here at FTE, we firmly believe the industry needs to evolve quickly and these webinar and pitch sessions will dive into how the industry can execute these ideas. Exclusive insights from the recent COVID-19 crowdsourced industry surveys (launched in partnership by FTE and Fast Future Research) will also be shared with participants.

The hybrid format – webinar content including interviews, discussions and Q&A with senior industry figures, plus pitch sessions from dynamic suppliers with products, services and visions to support airlines and airports as they recalibrate for the post-COVID-19 world – will add real value at a time when attending physical events is impossible.
FREE to attend for airports and airlines
$50 fee for vendors / suppliers / consultants / architects
RESERVE MY SEAT TODAY*
*Very limited seating, register today to avoid disappointment
source : https://www.futuretravelexperience.com/virtual-events/fte-apex-webinar-and-pitch-session-agenda-post-covid-19-airports/