Karen Ann Monsykaren@khaleejtimes.com Filed on August 12, 2020 | Last updated on August 12, 2020 at 12.06 pm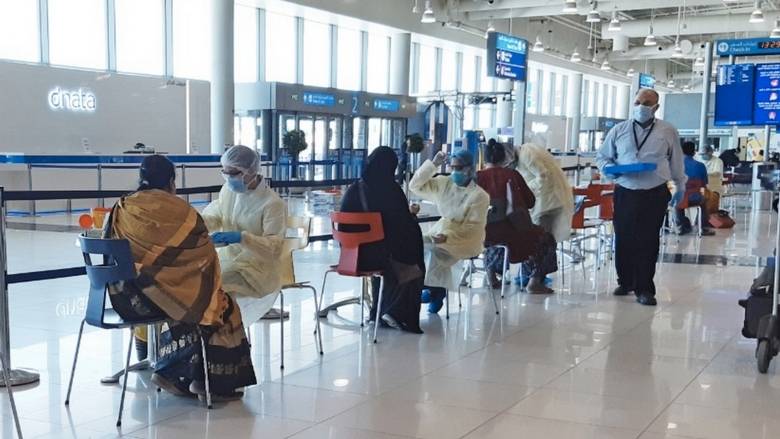 Covid-19 rapid test stations will no longer be available at Dubai airport departure terminals, according to an announcement by Dubai Airports.
Starting August 16, the stations will instead be relocated to a site outside the airport at the Shabab Al Ahli Football Club, near Al Mullah Plaza, on Al Nahda Street.
Passengers can avail of the service every day between 8am and 1pm, including Fridays and Saturdays.
They must present proof of holding a valid ticket or reservation in order to be eligible for the test, which is complimentary and valid for 96 hours from travel.
A 'Fit to Travel' sticker will be affixed to the passports of those passengers who test negative for antigens.
Travellers are advised not to remove this sticker until they reach their final destination, as the sticker replaces the need for a report.
Karen Ann Monsy
A 'Dubai child', Karen has been writing for magazines for close to a decade. She covers trends, community, social issues and human interest features. Whether it's overcoming disability, breaking stereotypes or simply relating the triumphs of everyday lives, she seeks out those stories that can uplift, encourage and inspire. You can find her favourite work at www.clippings.me/karenannmonsy
source : https://www.khaleejtimes.com/uae/dubai/Dubai-airports-stations-for-free-Covid-19-tests-to-be-relocated