COVID-19 Innovation at Cork Airport this week for all Heathrow and Gatwick bound passengers.
NOVID, the walk-through fogging device is designed to eliminate any prospect of COVID-19 on the person walking through AND their clothing and baggage by leaving an active 24hr barrier.
NOVID can be installed at any location, including airports, stations, underground's, stadiums and many more
The mist is proven to be 99.999% effective against all enveloped viruses, including COVID-19, influenza and norovirus.
Walking through leaves no residue
100% biodegradable, non flammable, odourless, water based, environmentally-friendly and safe.
ISO 9001 Certification, ISO 13485, EN ISO 13485, HMC, SGS, CE & UK Halal Certification
Using a slightly different dilution rate for hard surfaces and as a handheld unit, the NOVID solution has now also been certified for use onboard aircraft by South African Airways/Star Alliance
Cork Airport is the the first to use NOVID booths to give staff a safer environment to work in and safer air travel for passengers. Is your airport/location next?
It's been my pleasure to arrange this for NOVID with my Cork Airport colleagues, and I thank them for being open to new innovation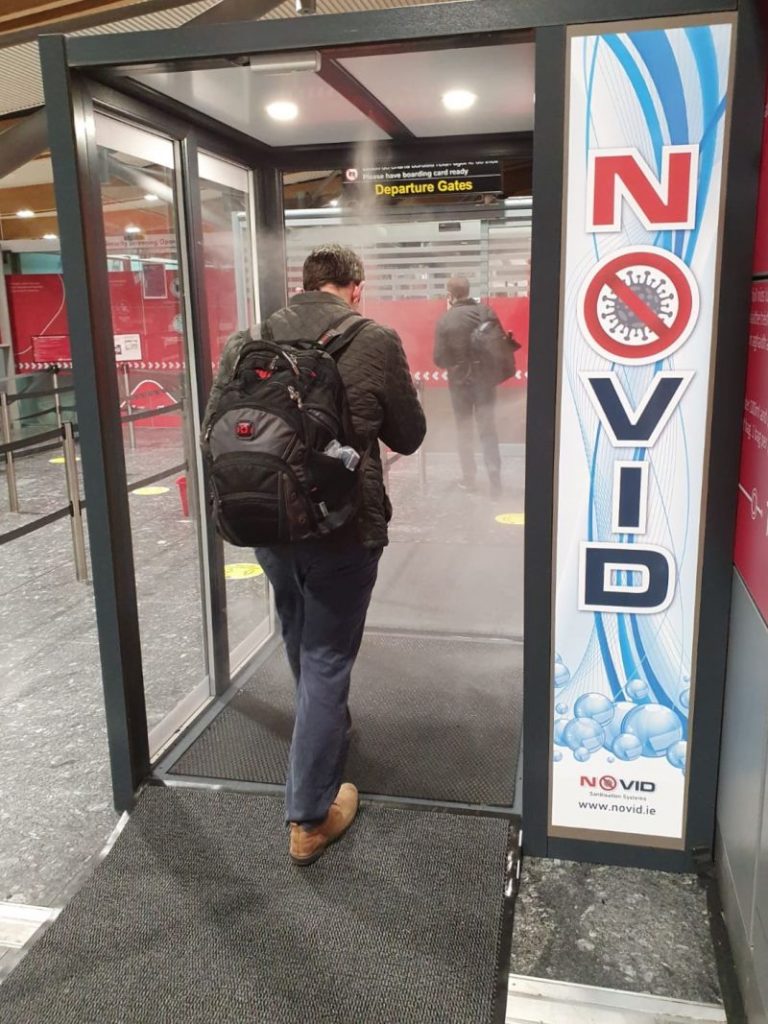 Find out more, purchase or rent NOVID booths:
daren.quinn@aviationeventsgroup.com
source : https://www.linkedin.com/posts/activity-6724219520971530240-lj7D/