Air China gets a foothold at Daxing International Airport to escalate competition with China Eastern and China Southern
Intensive lobbying, high-level horse trading and political manoeuvring are dominating a drama which will help define the future of China's airline market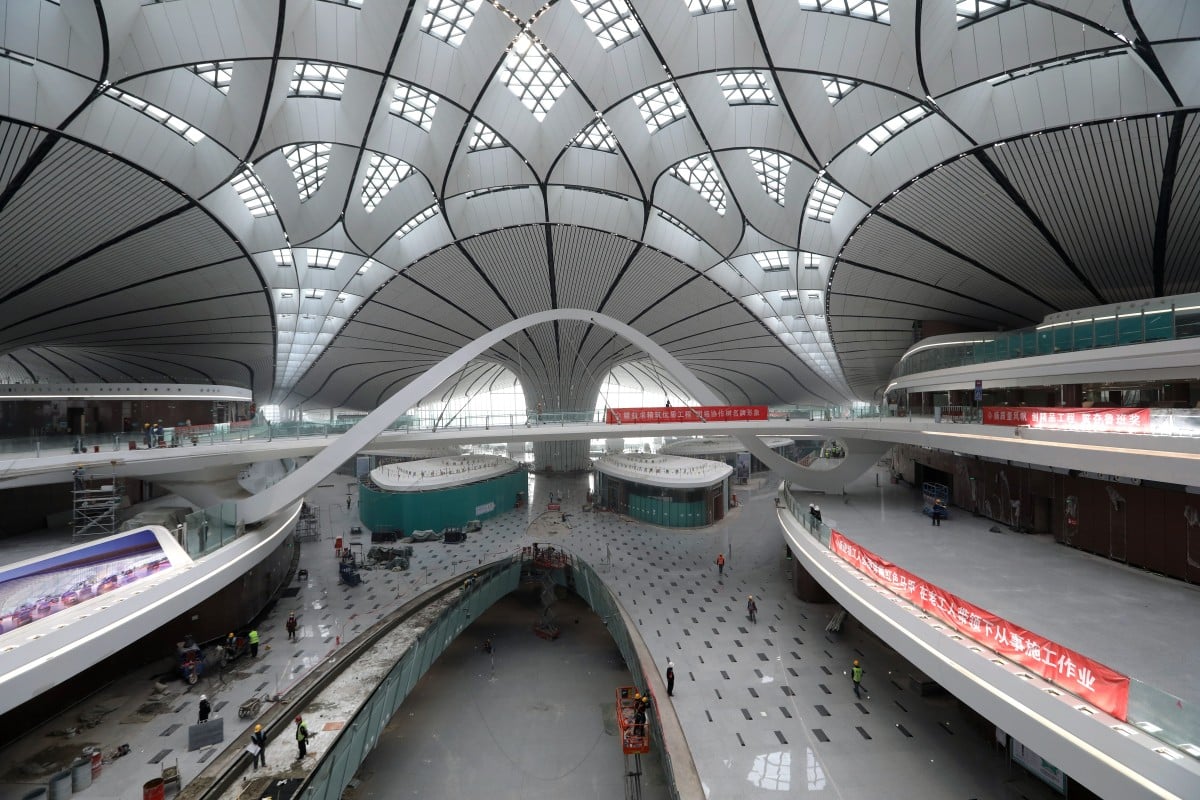 A view of Beijing's new Daxing International Airport under construction in Daxing district, Beijing on April 25, 2019. Daxing International Airport will open at the end of September this year. Photo: Simon Song
China's big three state-owned airlines are engaged in a tussle for the rights to fly into and out of the new mega airport in Beijing, which will be among the world's biggest when it opens in September.
Intensive lobbying, high-level horse trading and political manoeuvring are dominating a drama which will help define the future of the world's biggest airline market.The three state-owned airlines are scrapping it out for landing slots at Beijing Daxing International Airport, in an episode of palace intrigue which offers a rare glimpse into how politics, state directives and market competition are often woven together in the Chinese economy.
Between them, Air China, China Eastern and China Southern Airlines hold two-thirds of China's civil aviation market. They are vying for premium slots at Daxing, which will launch on September 30.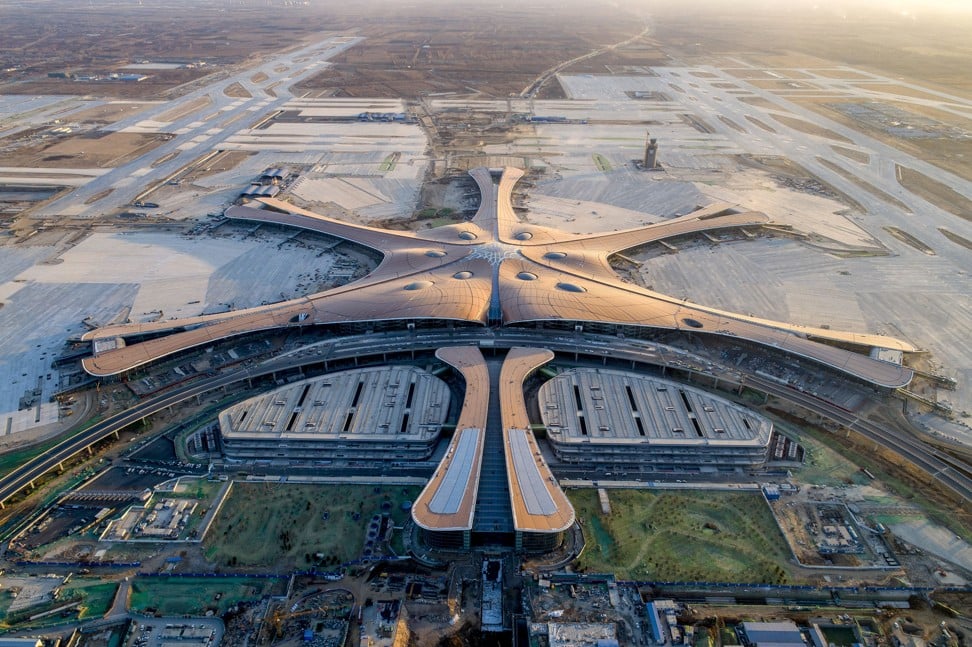 An aerial view of Beijing Daxing International Airport under construction in Beijing. The airport, which is expected to open in September 2019, will be one of the world's largest airports when it is completed, and authorities hope it will relieve congestion at Beijing's two existing commercial airports. Photo: APShare:A plan published by the Civil Aviation Administration of China (CAAC) in January showed that China Eastern and China Southern would relocate their flights to the new airport, an 80 billion yuan (US$11.9 billion) mega facility with seven runways.
Each would be given 40 per cent of Daxing's air traffic resources, while Air China would remain at the old Beijing Capital International Airport (BCIA), which is in a northeastern suburb of Beijing and which is currently the country's busiest airport, serving 101 million passengers last year.
source : https://www.scmp.com/economy/china-economy/article/3008696/chinas-airlines-jostle-position-new-mega-airport-rare-glimpse