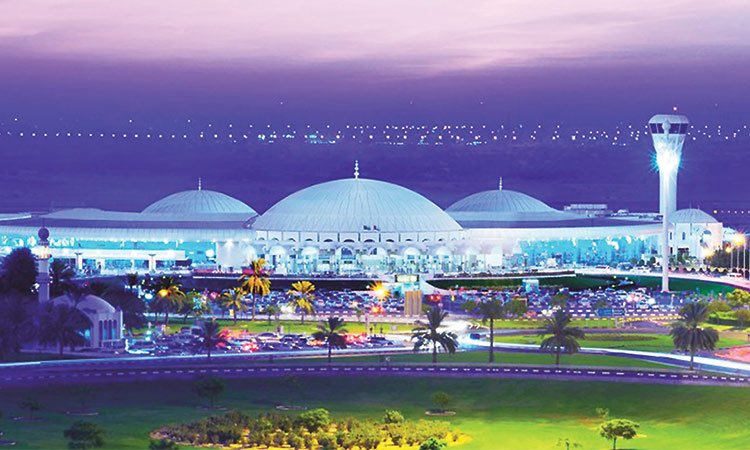 Sharjah Airport received a record 13.6 million passengers in 2019 with a year-on-year increase of 13 per cent compared to 12 million passengers in 2018, and that's certainly an amazing feat.

Continuous enhancement of services and amenities, introduction of various smart applications and the prioritising of the happiness and comfort of passengers, customers and employees by the Sharjah Airport Authority (SAA) have clearly paid rich dividends.

The Sharjah Airport had recently added another feather to its cap by ranking first in the Mena region and fourth internationally in terms of 'on time performance' and punctuality as highlighted by OAG, the world's provider of airport and airline information.

During the first half (H1) 2019, the accuracy in flight departure times from Sharjah Airport was as high as 91.1 per cent — a major achievement both domestically and internationally.

Figures speak volumes about the airport's success story.

Ali Salim Al Midfa, Chairman of the Sharjah Airport Authority, has revealed that aircraft traffic (both scheduled and unscheduled flights) increased 6.45% to 86,506 take-offs and landings as compared to take-offs and landings in 2018 as a result of the airport attracting new airlines and adding new flights.

This is undoubtedly a response to efforts to promote Sharjah Airport's importance and appeal and to the increasing number of options provided to passengers, including connections to more than 105 destinations around the world.

The latest smart services and applications developed to meet the needs of the airport's customers and passengers also proved to be a positive game changer.

In 2019, an updated version of the Sharjah Airport application was launched, a pioneering step in the digital transformation of airports in the Middle East.

With important information designed to meet passenger and customer needs, the application provides an enjoyable and unique travel experience. The smart gates too played a major role in making passenger traffic smoother and more flexible by reducing transaction time to a maximum of 20 seconds.

As officials point out, this is in line with the airport's strategy to make the travel experience more accessible by providing services at the highest international standard.

Incidentally, more than 3 million passengers used the smart gates in 2019. The festive seasons, summer holidays and new destinations have contributed to the airport's record growth.

The airport authorities have kept the needs of the community in mind. Sharjah Airport extended support to the local community with various initiatives and by sponsoring different events. A strong belief in the importance of social responsibility has strengthened the airport's local, regional and global status.

SAA is continuing its comprehensive Dhs1.5-billion airport expansion plan, which includes a project that will enlarge the terminal and increase capacity. In Ali Salim Al Midfa's own words: "During 2019, there were a number of achievements in all areas – including services that aimed to enhance customer happiness and provide an exceptional passenger experience. We look forward to further accomplishments including the completion of expansion plans for the airport, which will increase capacity to 20 million passengers per annum by 2025."

Thanks to the speed and efficiency of procedures and services, Sharjah Airport has gained the confidence of a broad segment of passengers and attracted new airlines while maintaining its appeal for airlines and passengers.

This has immensely helped in enhancing Sharjah's positioning as a preferred tourist destination and an important hub for trade and business.
source : https://www.gulftoday.ae/opinion/2020/02/01/another-amazing-feat-by-sharjah-airport