Initiatives // Jan 2020
Technology is central to the future of the air transport industry, and as a testament to this, this week saw Delta Air Lines become the first airline to keynote the annual trade show for innovators and breakthrough technologies. Delta CEO Ed Bastian laid out a compelling vision for the future of travel during his keynote including transformation of the Fly Delta app, parallel reality display screens, captivating entertainment options, full-body wearable exoskeletons, and an AI machine learning operations platform.
Taking inspiration from these ground-breaking developments in the travel tech space, we have compiled our prediction on the most exciting trends and technologies that airlines and airports can expect to shape the passenger experience on the ground and up in the air over the next 12 months and ahead. Take a look:
Robotics – from self-driving guide robots and autonomous vehicles to avatars and delivery drones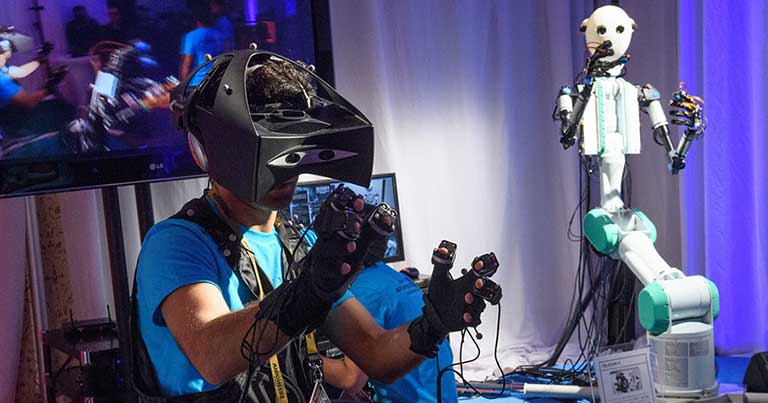 Automation in the aviation industry is gaining momentum due to rapid advancements in the fields of robotics. Robots in the terminal are becoming a more common site and among some of the most recent examples are Fraport's new self-driving guide robot, called YAPE, for luggage transportation; "Airstar" robot at Incheon Airport; Munich Airport's Josie Pepper; and British Airways' partnership with startup company BotsAndUs to test AI-powered autonomous robots at Heathrow Terminal 5 to further enhance punctuality for passengers.
As well as robots in the terminal, automated vehicles on the airfield and baggage-related robots are also gaining traction. A prominent example is Vanderlande's end-to-end baggage logistics solution FLEET, deployed at Rotterdam The Hague Airport, and trialled at Hong Kong International Airport to further improve the efficiency of the baggage handling process, enhance ergonomic working conditions for ground staff and future-proof the airports' baggage handling operations, so we will likely hear more about this technology in the months to come.
Autonomous vehicles and drones have also been tested in the past couple of years. For instance, Delta Air Lines is currently in partnership with technology-focussed college Georgia Tech and smart city living laboratory Curiosity Lab to identify ways autonomous vehicles can benefit customers and employees. Researchers from all three partners will have access to Curiosity Lab's 1.5-mile autonomous vehicle test track and smart city living laboratory in Peachtree Corners in Atlanta. As autonomous vehicle research advances across the world, Delta sees potential applications for autonomous cars, trucks or buses at airports and beyond. For example, autonomous vehicles could help customers make tight connections across an airport, deliver delayed baggage to customers or transport aircraft parts to airports. Fraport also recently completed a trial of a hybrid aerial vehicle at Frankfurt Airport Terminal 2. The company joined forces with startup Hybrid-Airplane Technologies GmbH to carry out test flights assessing whether the aerial vehicle could be used to perform status checks in the terminals.
Drone delivery is also becoming increasingly popular and recently Edmonton International Airport (EIA) entered a new strategic partnership with Drone Delivery Canada (DDC) that will see the airport become a hub for drone cargo deliveries in Western and Northern Canada. This is expected to be the world's first regularly scheduled drone delivery service from an airport. Meanwhile, the technology is already gaining traction in the hospitality business with Yotel, for instance, experimenting with the use of drones to deliver food and drink orders to guests at its hotel in Amsterdam, so it is likely that this trend will soon be replicated in the airport terminal.
Another interesting concept to keep an eye out for is avatars. Japanese airline ANA is currently developing new platforms for telepresence to "impact the lives of all 7 billion people on Earth and to connect people, connect things, and connect ideas and dreams," shared Kevin Kajitani, Co-director of ANA's Avatar division. One of the team's goals is to set up an experiment that could let sports fans experience the 2020 Tokyo Olympics through telepresence robots sitting in the seats.
Digital Twins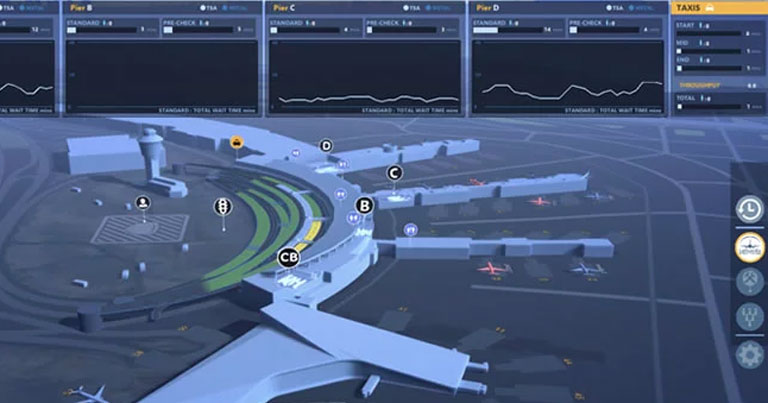 Digital Twins is a topic that came up on numerous occasions during the FTE conferences in 2019, and so we thought it is worthy of a mention.
SITA Lab is currently working on a fully functional digital twin, which is being tested at a US East Coast airport where the 3D interface is on an 86-inch touch-screen in the operations room. In a recent blog post on SITA's website, Kevin O'Sullivan, Lead Engineer at SITA Lab, shared that the result will "improve decision-making, based on the holistic view of the airport operations". He explained: "As well as showing what's happening now, we can also select a moment in history and play back exactly what happened in the past. It's a very effective way of investigating the handling of disruption, to identify what can be done better next time."
However, he added that "a fully-functioning productised digital twin of an airport is still some time off. But as we build it out more widely and deeply, the full extent of its potential is becoming clear."Interested in the latest technologies and trends? Sign up to our newsletter >>
AI & Machine Learning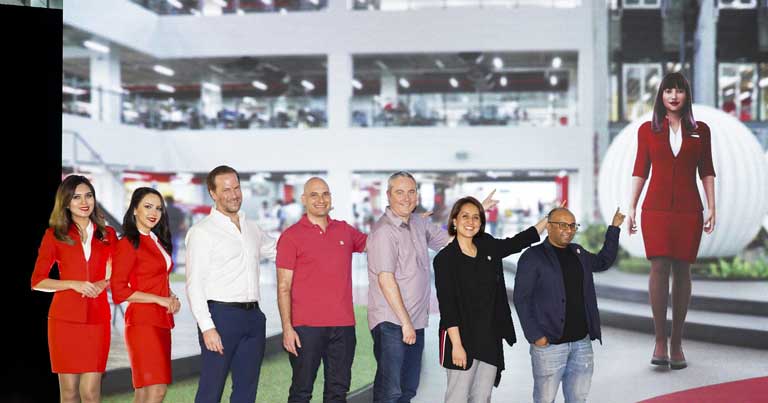 During the past couple of years, the air transport industry has been showing a great commitment to realising the full potential of artificial intelligence (AI) with a plethora of use cases. On one side, we have seen airlines and airports adopting chatbots to communicate with passengers, and on the other to improve operations.
In terms of chatbot applications, last year AirAsia developed and launched its AirAsia Virtual Allstar (AVA), a continuously learning AI-powered chat platform, which won the Silver Award at the FTE APEX Asia EXPO Awards 2019 for the Best Passenger Experience Initiative in the Airline category.
One of the highlights during Ed Bastian's keynote at CES was a proprietary AI-driven platform to be implemented this year, that will help Delta's professionals make even smarter operational decisions. The airline claims that it is applying AI-driven machine learning on a scale that's never been done before by an airline. The proprietary AI-driven platform analyses millions of operational data points – from aircraft positions to flight crew restrictions to airport conditions – to create hypothetical outcomes that help Delta's staff make critical decisions before, during and after large-scale disruptions. During his keynote, Bastian said: "Our leading source of innovation is our people. Our people shouldn't be spending all their time taking tickets and scanning boarding passes. They're too talented for that."
Elsewhere, KLM has embarked on a unique partnership with Boston Consulting Group (BCG) which has the potential to "revolutionise global airline operations". In a recent interview with FTE, Daan Debie, Director Engineering & Architecture, KLM Royal Dutch Airlines, explained that KLM has developed a suite of advanced optimisation tools for the Operations Control Centre to help set up robust schedules by implementing smart tail assignment, manage and solve disruptions, and help with decision-making. He pointed out: "This has led to huge savings in non-performance costs."
The benefits for passengers are clear too – minimising the impact of disruptions through real-time updates, reducing baggage delays and personalising information that has been provided to the customer through digital channels.
Virtual reality & immersive experiences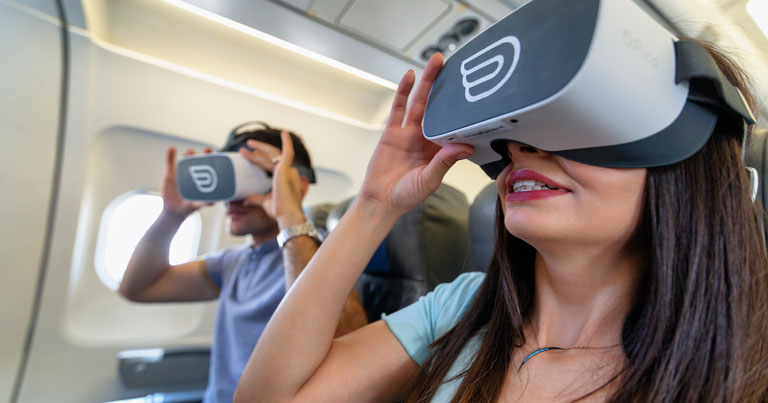 In a saturated market such as the airline sector, virtual reality (VR) and immersive experiences can be a true differentiator. Last year saw a raft of announcements in this space. As one of the leading virtual reality suppliers, Inflight VR attracted a number of airlines to its portfolio, including Evelop Airlines, SunExpress and Jin Air to name a few.
In partnership with VR company Neutral Digital, British Airways also tested the technology to introduce its new Airbus A350 aircraft. In an interview with FTE, Daniel Taylor, Brand and Marketing Content Manager at British Airways shared: "VR provided us with an immersive way of bringing this new product to life and engaging both external and internal audiences. The project was initially built for press events and for our own crew familiarisation of the new product and layout. But we've since found it to be invaluable across the whole marketing ecosystem. The tool has allowed us to quickly create visual assets including photography, film and 360° content that we have used across various marketing channels."
5G – 100 times faster than current 4G networks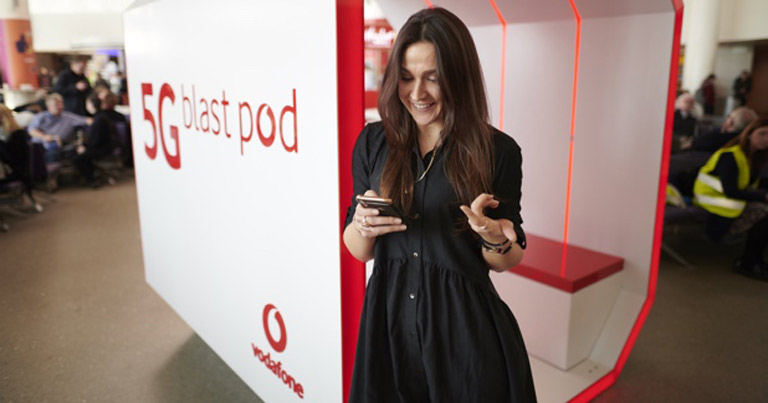 Recent developments in 5G technology are fuelling the new decade of innovation that will change business as we know it today. The technology will lower data latency, offer more stability, and connect more devices at the same time. In the aviation industry, the technology will be instrumental to satisfy the need for fast connectivity inflight and at airports; demand for predictive maintenance through data shared by the connected aircraft; and growing demand for a better inflight experience.
On the ground, last year Manchester Airport became the first UK airport to offer 5G network access as part of a trial by Vodafone. Vodafone installed a dedicated 5G-enabled 'blast pod' at Manchester's Terminal One that allowed travellers to test the new super-fast network for downloading films or TV boxsets on their mobile devices up to four times faster than 4G.
5G has been the subject of speculation over the past few years, however, in 2020 it feels like the technology will come one step closer to reality ­– though still not that close. The possible impacts of 5G were widely discussed at the CES show, where network carriers insist that 2020 will be a turning point for the technology.
While 5G is being rolled out around the world with China, South Korea, UK, Germany and the US leading the fifth generation of mobile networks, the technology is still in its early stages. According to a recent article by Wired magazine, "5G isn't a single technology or standard, but rather a constellation of different technologies, and deploying them could require a radically different approach than building 4G networks". Moreover, only a handful of devices on the market support the technology, while flagship devices from Samsung, Google and Apple support 4G only. But in the next few years, we expect to see continuous efforts to make 5G the next big thing.
Inflight Connectivity – a real opportunity to drive conversion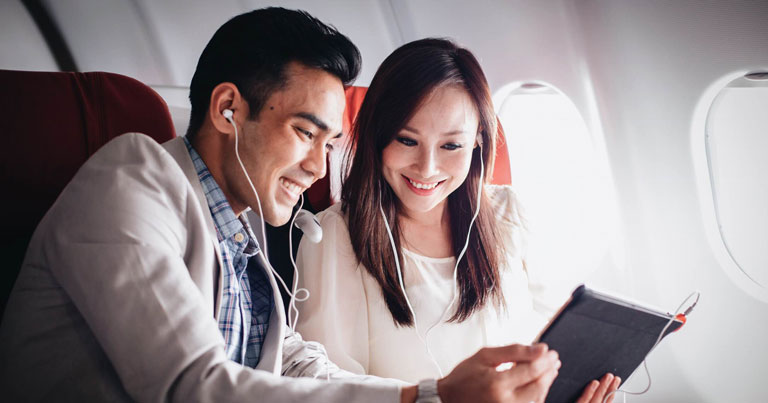 The future of the inflight connectivity industry is bright, with a growing number of airlines seeking to digitise their inflight experience in order to stay relevant. This demand is driving a real step-change in terms of the quality of connectivity on offer.
During his presentation at FTE APEX Asia EXPO 2019, Dominic Walters, Vice President Marketing Communications & Strategy, Inmarsat Aviation presented findings from the final instalment of the Sky High Economics report, which identified a market of 450 million passengers currently unengaged with traditional airline loyalty schemes, who could be driven to switch allegiance for high quality Wi-Fi up in the air. The study has estimated that this can drive a whopping $33 billion share shift – equivalent to 6% of total market share – that can create enormous opportunities for airlines adapting to what Walters refers to as the "always-on" passenger behaviour.
While many airlines, such as Qatar Airways, Norwegian and AirAsia, to name just a few, are stepping up their connectivity efforts, there is still much scepticism whether investments in connectivity today will stand the test of time. During his presentation at TFWA World Exhibition & Conference in 2019, Aldric Chau, Head of Retail and eCommerce, Cathay Pacific Airways, highlighted that: "If you are building an e-commerce site that can only be accessed outside of the aircraft it means you are missing an opportunity to work with retail giants such as Alibaba or Amazon. If you do have inflight connectivity this can be a real opportunity to bump up inflight sales by launching some real-time offers and initiatives to drive conversion."
Biometrics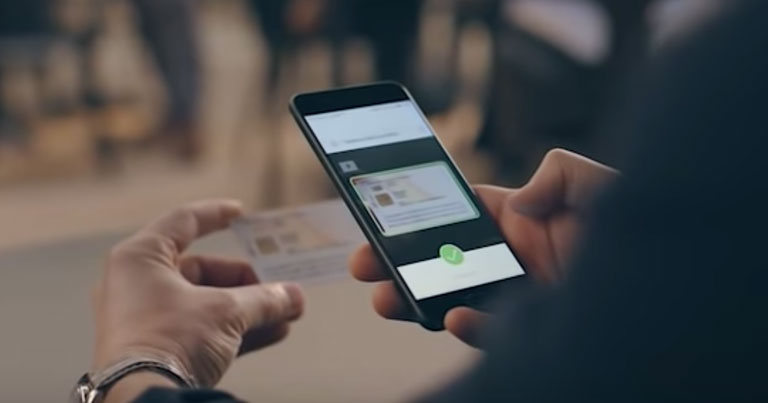 Biometrics technology has been receiving special mentions in our trends reports for the past few years now, and while it is truly gaining traction, we believe that the full potential of the technology is yet to be uncovered. 2019 was a landmark year for its development in air travel with many successfully implementations, from British Airways' biometric rollout at Heathrow, Orlando, Los Angeles and John F. Kennedy international airports to Kempegowda International Airport's Digi Yatra Programme, and Delta Air Lines' first biometric terminal in the United States at Atlanta Hartsfield-Jackson International Airport, to name just a few.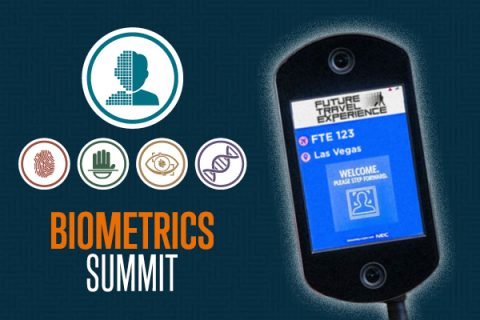 This year, we expect that more airlines will adopt facial recognition mobile apps to make the check-in process easier for passengers. In more recent news, for instance, we saw Iberia trialling facial recognition app at Madrid Airport to enable customers to identify themselves at both general and fast-track security control and at the boarding gates with their biometric profile, eliminating the need to show travel documents.
However, while the implementation of biometrics is gathering pace, there has been a number of challenges, and even misconceptions, around standardisation, privacy issues, integration, security, legacy infrastructure and establishing trust between all parties. To move forward, we're yet to see the industry taking a united approach in tackling these issues.
This year, at FTE Global, 1-2 September, 2020, FTE will once again host a dedicated biometrics summit where we will hear case studies and lessons learned from first-movers that have been through implementations.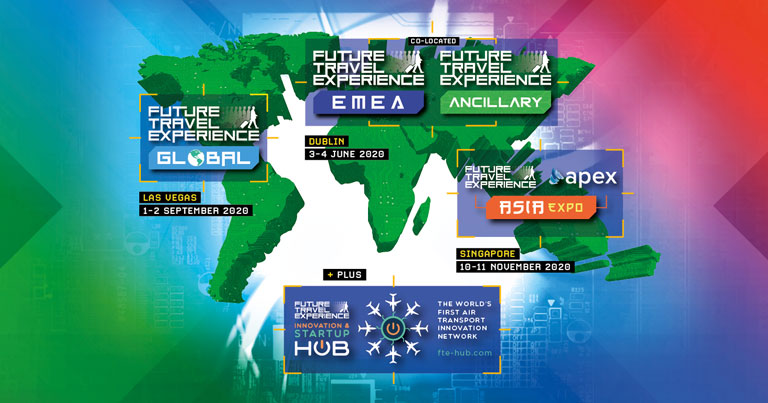 source : https://www.futuretravelexperience.com/2020/01/12-technology-trends-for-airlines-and-airports-to-focus-on-in-2020/