Register for a Free Webinar on Customer Experience and the Future of Loyalty
To help travel marketers gan a better understand the keys to loyalty and customer experience, Skift and Boxever are putting on a free webinar on October 12, 2016 at 12pm Eastern Time.
Register Now!
The decline of loyalty programs is no secret in the travel industry. With only 9 percent of travelers booking on loyalty (Wakefield Research/Capital One), travel marketers are faced with an increasing need to reimagine the customer journey and how they drive conversions through the strategic use of customer data.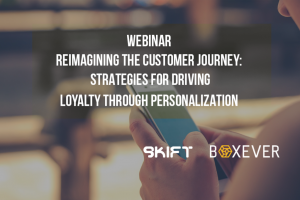 source : http://tinyurl.com/gv9hnay