THE Civil Aviation Safety Authority has launched a new App that will help drone owners know where they can and can't fly their drones.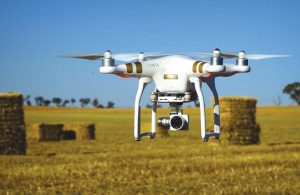 The App, called "Can I fly there?" is available for Android and iOS devices and is very handy for revealing where drones can, and more importantly, cannot be operated.
The app shows 'no-fly' zones and 'fly with caution' zones for drones in the 'under two kilogram' commercial category.
Of particular importance is how this relates to flying drones around major airports, the flight paths of smaller airports, helicopter landing areas, and restricted and military airspace.
The App also has a summary of drone regulations and is searchable by the town name or address for airports.
A good feature is once an airport is searched, it is displayed on a geo map and shows the 5.5km no fly zone if there is one applicable to the airport.
The App is available on Android and iOS devices, with a web-based HTML5 version also accessible.
read more : https://tinyurl.com/y7dtoxmw